Narmada Tent City 2018
Tourism is the main focus for the Gujarat government and developments are planned accordingly to make the comfortable yet attractive place for the tourists. So, when the doors opened for the Sardar Sarovar Dam, hundreds of people started flocking to the site, and that's the reason the government decided to build the tent city for the accommodation of the people. The Narmada Tent City Kevadiya is the fastest way to provide the tourist infrastructure at the site.
What Our Clients Say
All services for this tour are excellent. Everything is well planned. Our tour guide was also excellent, highly recommend him.
Abhijit, India
I Would Like To Thank You For Wonderful Tribal Tour In Gujarat. You Have Great Knowledge And Always Happy To Share And Explain, Very Easy To Understand.
Dessa,New Delhi, India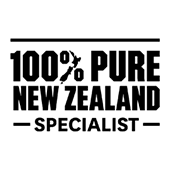 Last meet offer! Hurry up!
Contact Dazzling Planners for have every information about trip !